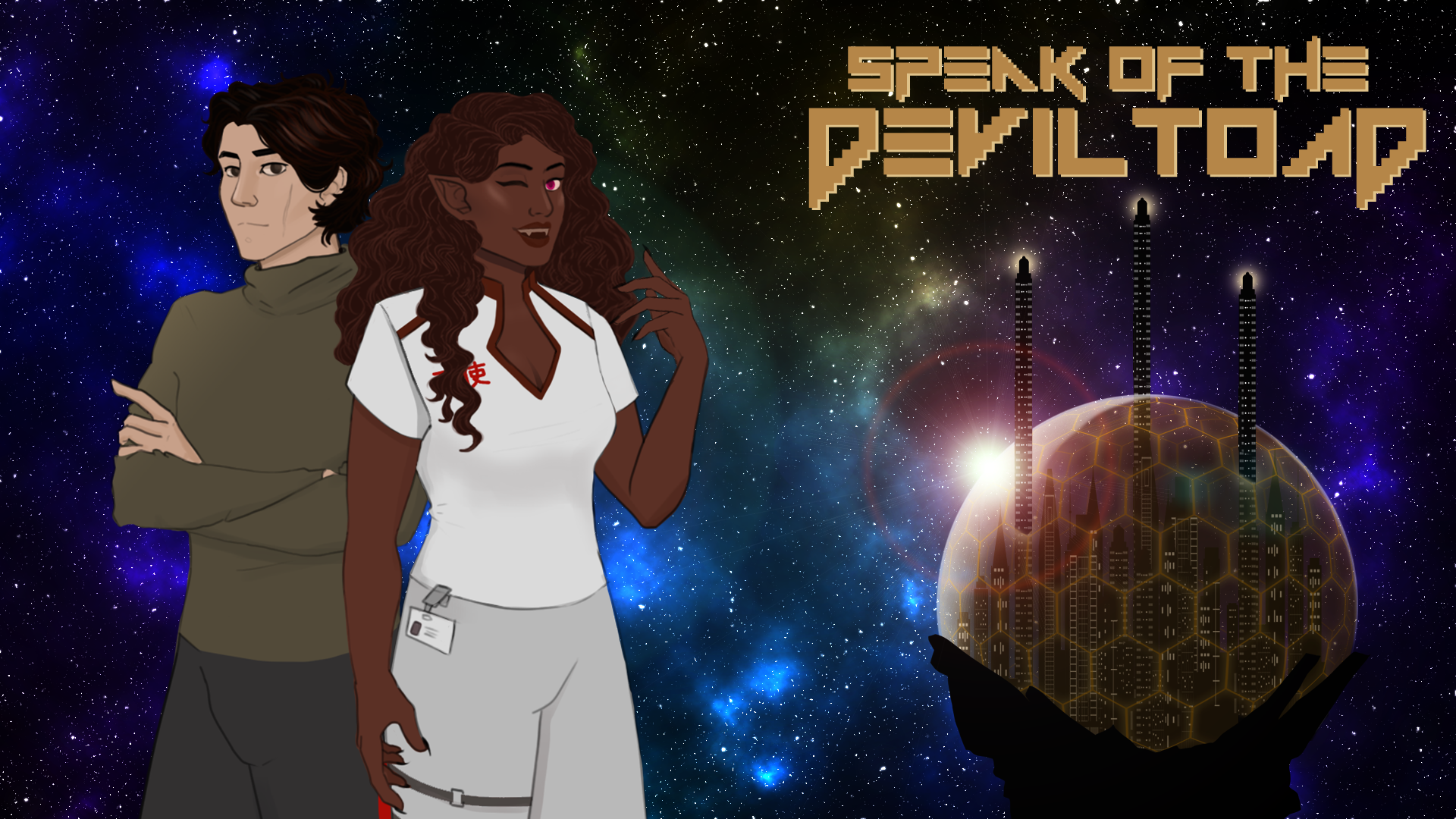 Speak of the Deviltoad
A downloadable sci-fi adventure for Windows and macOS
Speak of the Deviltoad is a sci-fi adventure game with cyberpunk elements.

Three cities lay trapped at the top of three towers built by a long-dead society. The streets are laced with crime, corruption, and corporate greed.
You are a mechanic, and you lived a fairly decent life on the upper floors of the city, managing to stay out of trouble and make a living, despite your father being exiled 6 years ago by the cooperate supergiant Nonxake.
Caught in the wrong place at the wrong time, an attack from aliens known as Anomalies has thrown your fate into the air.
Immerse yourself in the world as you slowly untangle the roots of Nonxake's corruption in an effort to avenge your father's death and bring a sense of stability to the Skycities.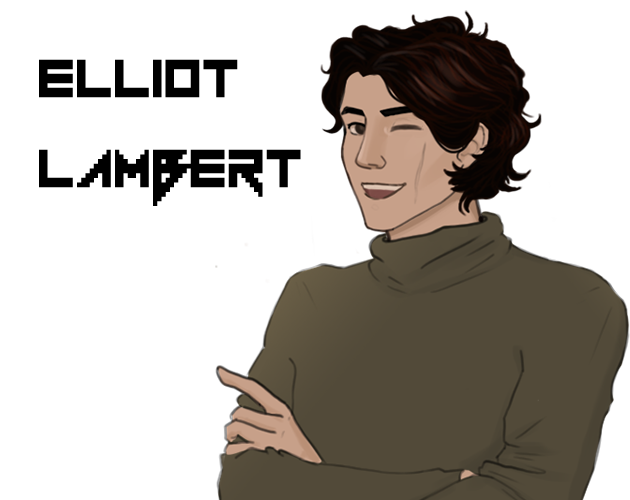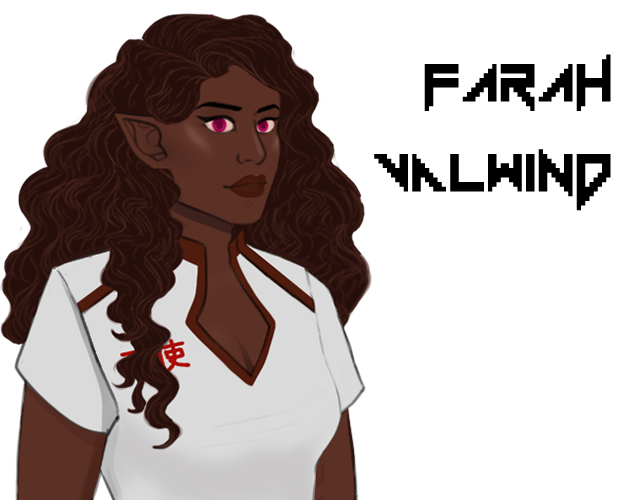 Over 30 unique sprites for each character
Gender-neutral player protagonist
A wide and varied range of dialogue options in every chapter that help you choose your path and mold the story depending on what choices you make.
Your choices matter from the start! Choose wisely…

Artist, writer, & coder: Shirin Afrakhteh
Voice Actors: Coming Soon!

Email: speakofthedeviltoad@gmail.com

Tumblr: speak-of-the-deviltoad
Twitter: Coming Soon!
Comments
Log in with itch.io to leave a comment.
Nice, I love the atmosphere of the game.
I absolutely love it! The art is very visually appealing and the over-all aesthetic of the game is very well crafted